India's No1 Manufacturer, Wholesaler of Gypsum Plant, Gypsum Machinery Plant industry, Gypsum Plant Manufacturer, Gypsum Powder Production Line Manufacturer in India
With our outstanding technical team, we are known as a competent manufacturer and supplier of Gypsum Plant. The gypsum Production Process has become an important study in terms of the product development and improvement of the gypsum plant. Gypsum Board Plant is designed particularly according to demanded capacities to be required in production and also final product specifications to be obtained. A gypsum production plant is a calculation unit for the production of powdered gypsum (calcined).
The gypsum inside the packaging inventory silos is packaged and shipped or guided to the mixers due to a few chemical products are brought to make special products together with production plaster, Marine Gypsum and Mining Gypsum via the addition of chemical compounds and they may be shipped to the market. Chemical Process Plants works on specific constraints for all procedure equipment and machinery like dimensional accuracy, shapes, sizes and make sure turn out to be gratifying the customers to the fullest. Gypsum that is coming from the pit is delivered to the proper size with a gypsum jaw crusher. The hammer crusher then actions to the kiln feed size. The calcined gypsum cloth which reaches the favoured size throughout the grinding is separated and transferred to the packaging inventory silos. Chemical Process Plants lets in adapting to changing running conditions and consequently offer for strong and reliable manufacturing of gypsum.
Use : As a bounding compound.
Raw Materials : Limestone and Sulphuric acid
Formula : CaCO3+ H2SO4 = CaSO4+H2O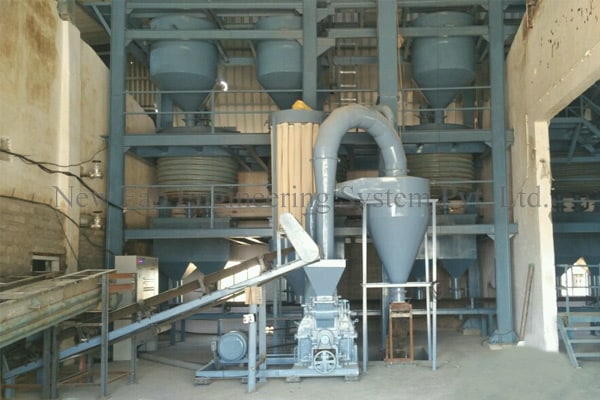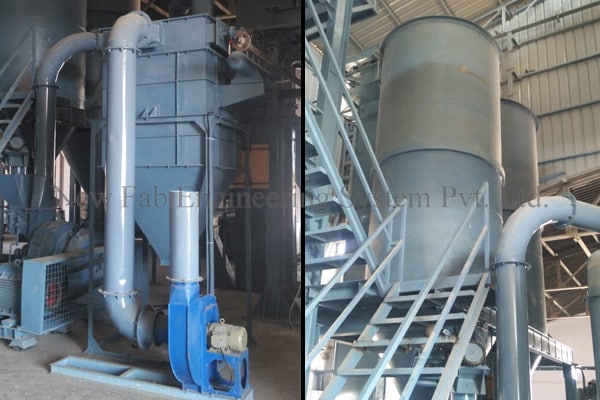 Angola, Africa : Capacity 50 TPD  Plant
Jammu and Kashmir, India : Capacity 150 TPD Plant
Bhachau Gujarat, India : Capacity 50 TPD Plant
Morbi Gujarat, India : Capacity 50 TPD Plant
Rajkot, Gujarat, India : Capacity 50 TPD Plant
Panoli Surat, Gujarat : Capacity 100 TPD Plant
Note: TPD = Ton Per Day
Gypsum Production Process
A Gypsum production plant is a calcinations unit for the production of powdered gypsum (calcined).